Article Search Results
Are you passing on the "wonder of the world?" Here are ways to use geography tools to spice up your studies and grab those teachable moments.
We all, as functioning family units, have the same basic stressors: bills need to be paid, house needs to be cleaned, meals need to be prepared, kids activities and some parents are even working from home.
Every teacher hopes to find interesting and innovative ways to teach and reinforce specific educational goals they have for their students. Music is one of those ways!
I land and am surrounded by penguins on the move. Chattering penguins traveling solo or in cliques, some running with wings outstretched like happy five-year-olds, others walking more sedately or tobogganing on their white stomachs.

I believe there is no better time to learn than when you are on holiday.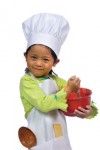 Conducting science in your kitchen lab is an excellent vehicle for tying in cross-curricular skills such as measurement, nutrition, responsibility, and following directions, as well as kitchen safety and the scientific process.

Warrior. Sharp Shooter. Interpreter. Scout. Guide. Whiskey Drinker. Murderer. Hero. Father. Diplomat. Peacemaker. Legend.

One of our favourite things about homeschooling is the flexibility it provides us in our daily choices. What tops that list is to get together with friends!

What is Auditory Processing Disorder? How can it affect learning and what can be done about it?
On the northwest coast of Madagascar, north of Mahajamba Bay, deep in the territory of the Menabe Sakalava people, two distinctly different lemurs share the forests of Anjajavy with a host of other animals. The brown lemur (Eulemur fulvus) and the Co